Top Solutions to Integrate to Your Magento 2 Store
It doesn't take too much effort to start a business, but making your business successful is a real challenge. In a study performed by Statistic Brain, Startup Business Failure Rate by Industry, the failure rate of all U.S. companies after five years was over 50 percent and over 70 percent after 10 years. But don't get us wrong – even if your business has been around for a while and you've already achieved excellent results, we assure you there's still a lot to improve.  
If you came across this article, you're probably already using Magento 2 for your eStore. And we must note you've made a great choice. Magento is a powerful eCommerce platform that provides excellent features, a user-friendly interface, and structure. And it's well known for its reputation since there are more than 86,000 active websites in the United States alone that use the Magento platform.  
While Magento 2.4 update already includes a ton of amazing features, it might not be enough to cover all your business needs. To achieve better results and make your company more efficient, you need to be agile. To help you to do that, we've gathered the best must-have tools that you should implement in your Magento 2 store.  
Here are the must-have tools you should integrate into Magento 2
Zoho CRM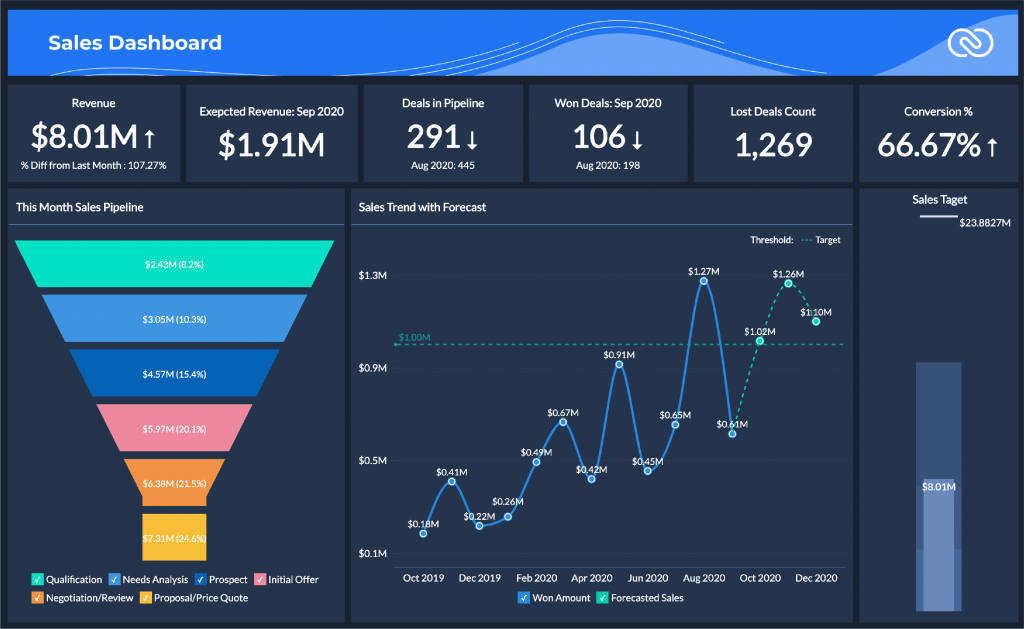 It's hard to overestimate the importance of CRM for the retail business. The study performed by Salesforce states that 84% of customers say the experience a company provides is as important as its products and services. 
Why Zoho?  
Zoho has been around for a while now and is already widely popular among merchants. Zoho's tools carry the reputation of being easy to implement and equally easy to use; they're not just for companies with massive budgets or extensive in-house tech support. It offers different packages, apps, and prices to customize it to meet your requirements and budget perfectly. 
Here's a brief list of Zoho's main features:  
Sales Force automations  

Integrations with Social Media  

Inventory Management  

Customer Support workflows 

Analytical Reports  

Files Storage  

Data Administration  

Team Workflows Management  
The list goes on and on. If you'd like to learn more, you can see the full version here or contact us for a consultation. You can also learn how to integrate Zoho to Magento in our detailed guide.  
NetSuite ERP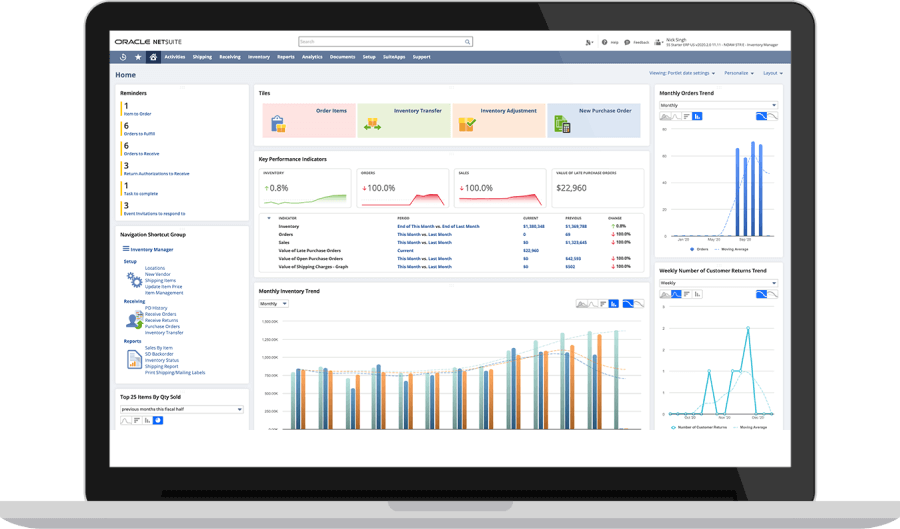 We have already made a post, explaining what ERP (Enterprise Resource Planning) means for small businesses. As your company grows, it might be challenging to keep track of all the spreadsheets and documents.  We want to highlight NetSuite as one of the best ERP solutions due to its popularity and cloud-based modular structure. It's great for businesses of all sizes and provides customizable tools that can be easily integrated into Magento via an extension. 
You are welcome to learn more information on NetSuite and the other ERPs here.   
Akeneo PIM

As your online store becomes larger, you'll undoubtedly find yourself in the position when you need to extend the default Magento product catalog with a custom PIM (Product Inventory Management) solution. 
This year Akeneo was recognized as a leading PIM solution provider. It allows you to configure product attributes, variations, categories, and attribute groups. It also supports multiple languages and currencies, making it easy to adapt to any local needs you might have.   
Another great advantage of Akeneo: it's open-source and you can customize it based on your requirements. Moreover, it's budget-friendly. You can take advantage of the Akeneo PIM system for free.  Although Akeneo is a great platform, you can also check out 4 other PIM solutions that are worth considering.  
Veeqo, Inventory Management Solution 
 In one of our previous articles, we defined the top 7 inventory management tools for Magento 2. Now we'd like to focus on Veeqo, an all-in-one solution for managing your store's inventory.  
It supports omnichannel and helps with handling store orders, shipping, returns, and more. Besides, it also provides you with detailed reports and analytics so you can keep track of your store performance. You can access Veeqo from any device, including smartphones, using their app, which certainly adds in terms of flexibility.  
SEMrush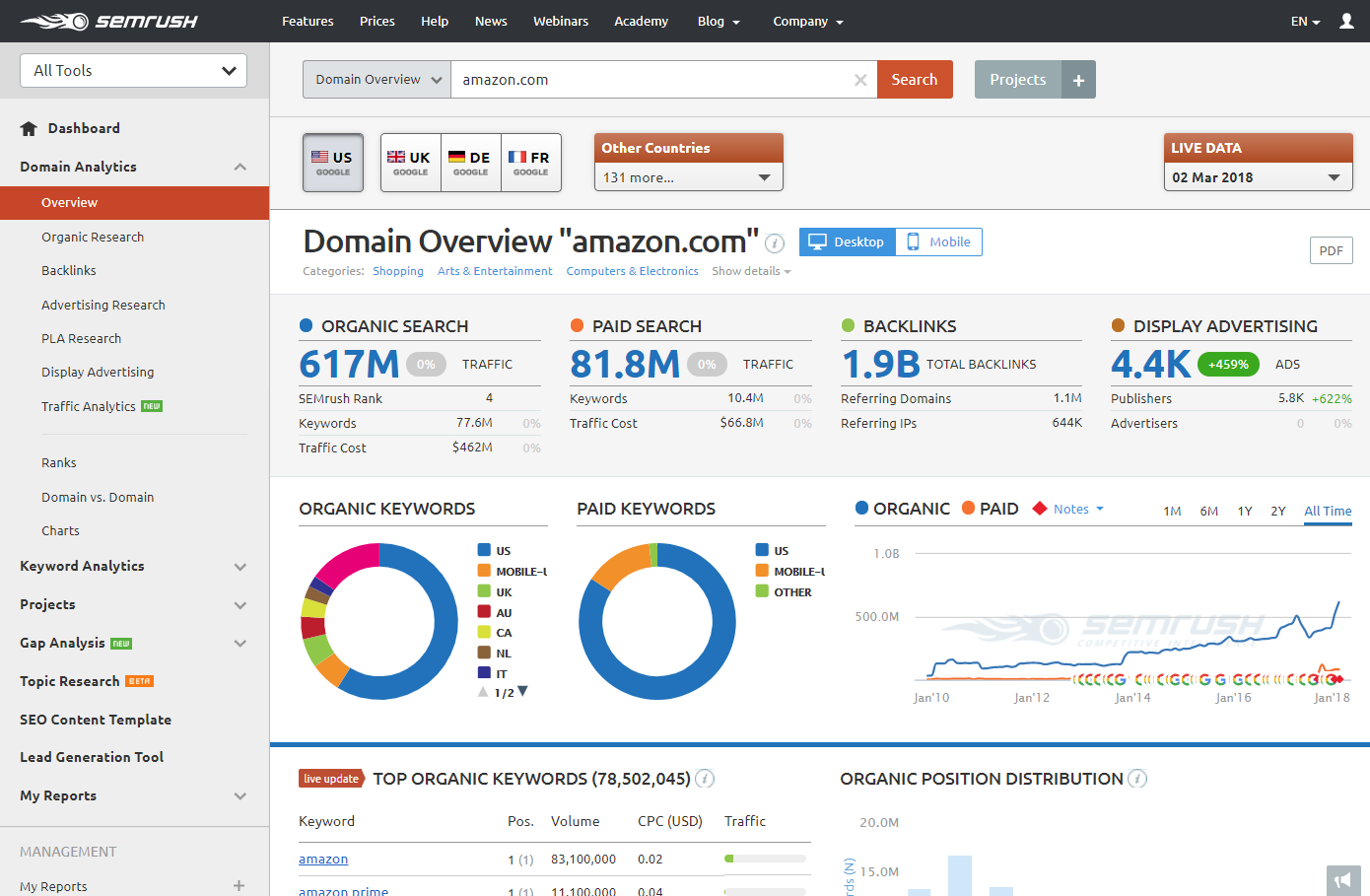 When developing your website, you most likely have to come face-to-face with Search Engine Optimization. SEO is such a complex topic, it's easy to get overwhelmed and mess things up before finding the right approach.  
SEMrush is software that would make life easier for your SEO and marketing team. SEMrush audits your website pages and helps you to make adjustments to improve your SEO and lead generation. It's also an excellent tool for keywords research: it identifies the keywords that would match your campaign and also analyses the keywords used by competitors.  
Besides SEO capabilities, SEMrush also provides you with tools for effective social media and content marketing.  Also, we recommend you check out our 12 Killer Magento SEO Tips article to learn more about SEO optimization. 
Magento PWA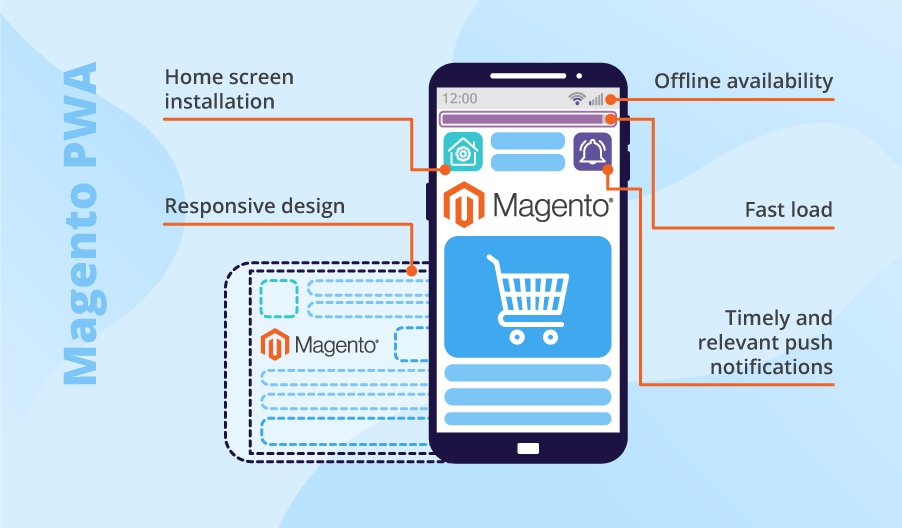 You might have heard of the term PWA (Progressive Web App) since there's been quite a lot of fuss surrounding this topic in recent months. But even if you haven't, we're sure you still thought about mobile optimization.  
For sure, mobile sales tend to increase as we establish stronger bonds with technology in our everyday life. So optimizing your store for mobile has been proven to have a huge impact on businesses. PWA takes mobile optimization to a whole new level. Although developing and implementing PWA might take time and budget, the recent case studies show mind-blowing results that can be achieved with its help.  
To get more information on the importance of PWA, feel free to check out this article on 13 technical improvements you can do right now.  
Zendesk Live Chat 
 
Live Chat feature is already a default part of any eCommerce website. It allows you to provide necessary support and gain your customer's loyalty. It can increase sales, help to collect essential data, and establish transparency between you and your audience. It's a quick but very effective way to show your responsiveness and ability to solve any queries potential buyers might have.   
Zendesk is one of the most popular customer service platforms that provide a live chat and other support features. It's easy to implement, has a nice customizable design to match your brand, and includes live chat analytics so no data goes unnoticed. It can also be synchronized with different messengers such as Facebook Messenger and others.   
MailChimp  
As we're witnessing the rise of social media, some say that email marketing is dead now. However, we strongly disagree. Data from Pew Research shows that 92% of adults in the United States use email, and 61% of these email users are checking and sending emails on an average day. Email Marketing is still widely used and loved across all industries. And while some people may see it as an old way to reach customers, it goes hand in hand with digital progress.   
Here is where MailChimp comes into play. MailChimp is a widely popular email marketing platform that gained the trust of over 400 thousand companies. Whether you use it for free or upgrade to a premium plan, it contains all the necessary features you need to create your perfect email newsletters.   
HubSpot Marketing  
Since we've already mentioned email marketing, let's talk about digital marketing. Because, wouldn't you agree, that no matter how good your products are, they won't get sale well until you promote them. Digital Marketing is a vast topic that covers many areas, starting with SEO and ending with social media. 
HubSpot has everything your marketing team needs to create effective marketing campaigns. It's a well-structured and easy-to-use solution that providers a large variety of features such as marketing automation, ads managing, A/B testing, content planning, SEO setting, and many more. It can be personalized to meet your KPIs and track your marketing results. HubSpot offers both free and premium versions so you can find an option to meet your marketing budget perfectly.  
Final thoughts 
The solutions we reviewed today are the ones we consider a general must-have for any business. However, it's also true that each company is unique and requires a detailed and thoughtful approach to reach its maximum potential.  
At Decima Digital, we believe that any business can be successful if you put enough effort and knowledge into developing it. Therefore, you're welcome to contact us for a free consultation with our experts and help you analyze and find the most suitable to boost your business. 
You May Also Like
No feed found with the ID 1. Go to the All Feeds page and select an ID from an existing feed.
Read next
With the Black Friday and Cyber Monday Sales right around the corner, how can
If you're looking for an e-commerce platform that can handle large and small projects,
With the growth of mobile platforms, the use of social media, and the rise