Emergency E-commerce List (part 1): Marketing Improvements for your Online Store
" Now only online matters! Time turns your digital to the max, not just thinking about or planning. The ability to adapt and transform determines your eCommerce business status and position on the market "
This week we would like to share tips from our CMO – Yaroslava Upatova regarding how store owners can protect their businesses from during the quarantine period  based on the marketing perspective
1. Do you trust your eCommerce platform?
Are you "OK"  with your eCommerce platform? Is it well-integrated and fast responding, is it easy to manage and update its inventory information?
Today these questions are important than ever before. Your eCommerce store is a very special touchpoint with customers, and you need to be sure that everything works perfectly.
Show the real-time information about your products: your eCommerce platform must quickly update the information about prices, stock, and delivery estimates.
Exclude errors: monitor the performance of your eCommerce platform, is it ready to process a bigger amount of orders?
Extend integrations: It's a great time to provide more delivery options, add more payment methods. Integrating your eCommerce platform with more channels can drastically boost your sales during the Coronavirus pandemic.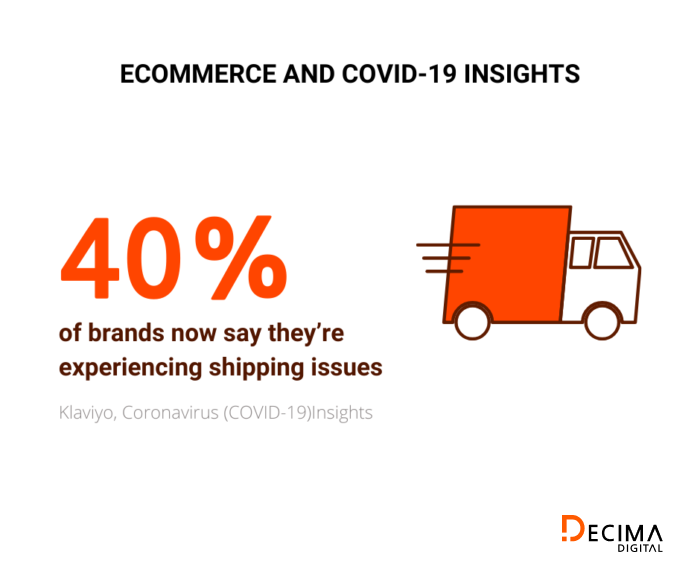 Create stress-free returns and change-order processes: it's obvious that many people will want to return their purchases or change their orders, for example, add cheaper products. So, you need to be sure that your eCommerce platform allows doing that without additional calls and emails to the support team.
Check the platform stability: During this hard time, you need to rely on your web store host, its security, storage, RAM, and even location.
If you struggle with any of these challenges, want to run a stress test on your eCommerce platform, we are happy to offer a free advice service for SMB.
2. Make your marketing agile: test and adapt 
Think about new sales approaches, run experiments on new strategies, and don't forget to measure the results. What can you do right now?
Offer subscription. If your business can leverage the subscription model, it's time to do it.
You can see such an option on Amazon: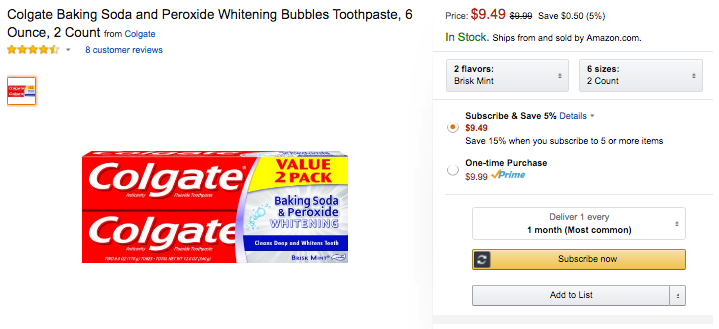 Remove the minimum order amount. Just give customers more freedom to buy what they want without limits.
Trial pricing. Offer your best-selling products up to 50% discount as one-time use per product.
Look from another angle. Create a new value for your brand that will help people overcome COVID-19 and make quarantine time easier.
A great example of brand adaptation is Blue Light Kids company, which sell glasses that protect children's eyes during screen time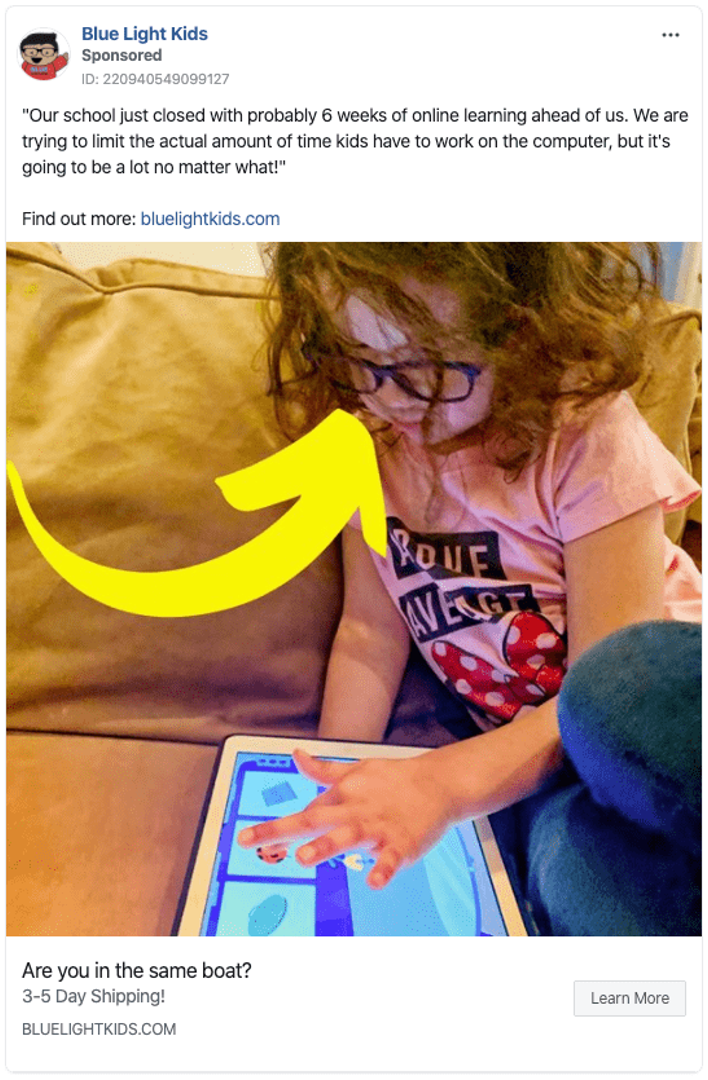 Unite your efforts with partners. Depending on what you are selling, you can partner with other eCommerce owners or service providers to boost marketing and sales.
For example, if you are selling cosmetics you could collaborate with a beauty salon and sell boxes with products and guides, which help care about hair, nails at home like a professional.
3. Be on every channel, all social networks
If you thought previously that Tik-Tok is not for you, rethink! You need to extend all sales channels. You have not tried Etsy or eBay yet? Try it!  The more sales channels you will add to your antivirus eCommerce strategy, the more customers you will reach.
When the whole world is in quarantine, it has plenty of time to scroll through social networks. The usage of social media has increased dramatically. The engagement on Instagram is up to 15% since the quarantine has begun.
Expand your social media plan with TikTok, Instagram Stories, Facebook Stories, Youtube. Create weekly calendars for posting, think about hashtags challenges and giveaways for your customers.
Ads are still relevant and became cheaper. Facebook provides small business grants program, that offers ad credits to overcame crisis
4. Share your story with a community
At this complicated period, your support and care will mean a lot for people, and for businesses. If you can help somehow, do it, do not hesitate. Help, and share your story:
On social media channels
On guest post platforms
Write press releases
Create videos for youtube channels
Reach influencers to share your story
Thanks to the sharing option, you can not only promote your brand but also inspire others to do good things.
5. Write more
Write more content for your blog. Create helpful posts, long-read articles, share with your customers educational and funny content. It is not only helpful for your business by increasing traffic, but it also is helpful for you to overcome stress and switch your attention to the article you write.
What next?
Everything ends. Sooner or later. The world quarantine will pass for sure. The best you can do now is to not give up and serve your customers the best you can.
Do not put aside your business development for tomorrow, take our emergency eCommerce recommendations and start to implement them.
Decima Digital team is happy to help the eCommerce business and offer free of charge support
You May Also Like
No feed found with the ID 1. Go to the All Feeds page and select an ID from an existing feed.
Read next
Do you know a really good procurement system? Are you sure it is good enough
Every time starting a new integration project, we usually think about different ways to implement
ADA (short for the Americans with Disabilities Act) is a civil rights law that forbids