How to Run a Magento Health Check: A Step-by-Step Guide for Magento Store owners
Did you know your Magento website has its own virtual immune system? Regular Magento health check-ups are essential and will save you from having to deal with more serious issues down the line. You have to monitor your store for any problems, ensure all your products are optimized for search engines, monitor page speed performance, and much more.   
Running a health check will help you identify issues, risks, and inefficiencies in your e-commerce website that may impact your business performance. An effective Magento health check will also highlight potential risk areas and give you the information you need to ensure your store stays secure and up to date.  
Ideally, the Health check must be run by Magento Development Companies who have deep experience and can provide you with the latest patches to protect your site, restore desired functionality, and minimize downtime.  
In this blog post, we will discuss five ways you can run a Magento health check by yourself to keep your store always performing optimally.  
1. Check your product data accuracy and timeliness
In today's e-commerce landscape, poor quality product data can lead to shopping cart abandonment, higher return rates, reputational damage, and customer loss. The result is a significant loss of revenue for the merchant.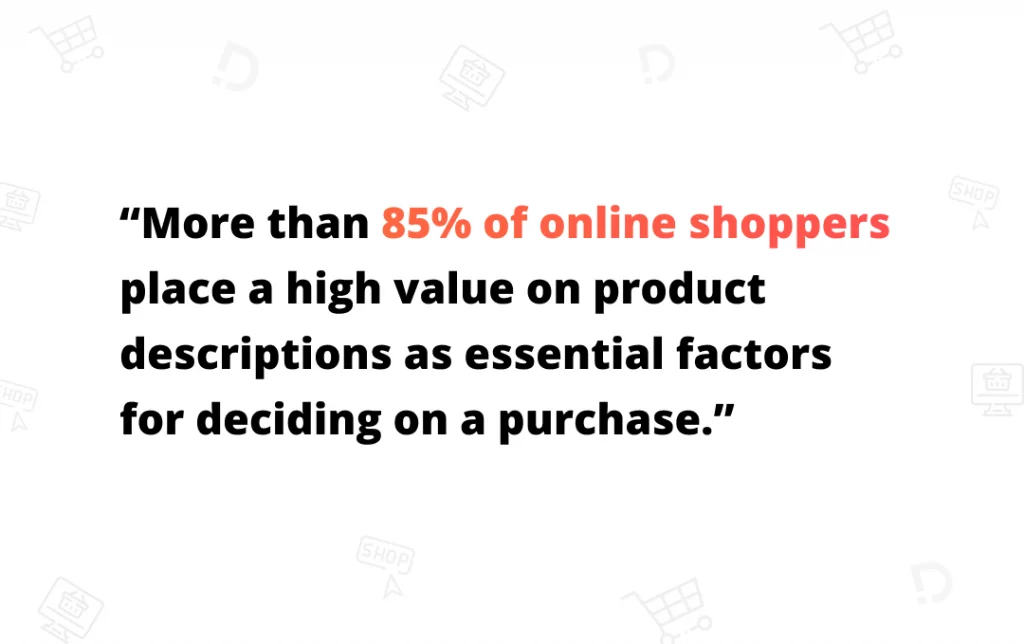 So, let's start from the basis: your product description and inventory. Make sure that your product data is accurate and up to date. This includes ensuring that product descriptions, pricing, and availability are correct and match with inventory information.  
We highly recommend integrating a PIM solution with your store to automate this process.   
2. Check for broken links and SEO configuration 
Sometimes Magento and SEO have a tricky relationship. To not dive deep into all Magento SEO issues, you can focus on the following directions: checking links and broken pages, keywords, and technical SEO. The fastest and easiest way to do these is to use SEO tools.   
Technical SEO  
Screaming frog

to check the missing page titles, descriptions, and keywords.

 

Google Search consoles

 to monitor indexing and crawling and Overview your website search performance. 

 

Penguin tool

 to diagnose whether you've been impacted by Google's algorithm updates.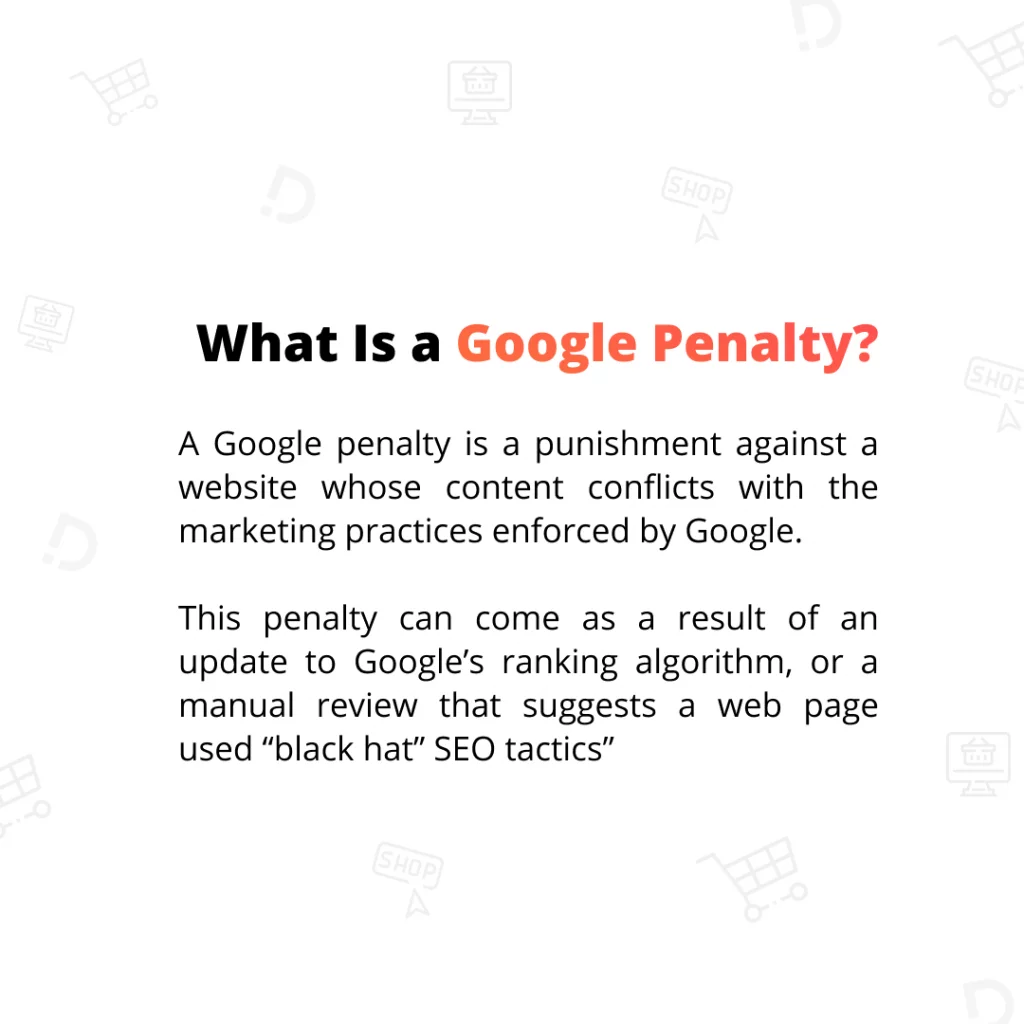 Keyword Research tools  
SEMrush

, one of the best tools for all your SEO tasks, to run keyword research and other technical research. 

 

Keyword tool

 to find keywords that are semantically related to your main keyword 

 

Google Trends

 to know whether the keyword is getting more or less popular 

 
Don't forget to check our detailed Magento SEO guide with screenshots on how to solve issues that hinder your store from climbing higher in the SERPs.  
3. Run a Magento Security scan 
The most critical aspect of selling online is website security, 62% of the Magento store has at least one vulnerability. To avoid bot attacks and credit card hacks, you need regularly update security patches and the Magento version.  
And the question arises, how to see the current security status of your online store without technical knowledge? How to be sure that you don't have any security flows?  
You can use security scanner tools to find the security risks.  
Mage Report

 was built specifically for Magento websites; you can check your online store and 3rd party extensions for vulnerabilities, Magento versions, and security patches. 

 

Sucuri

 to fast analyze your site against common online threats: malware, viruses, blacklisting status, and website errors. 

 

Security Patch Tester

 to check the list of Magento security patches installed on your website
4. Check your store's performance 
When it comes to your e-commerce sales, every second counts, as customers are impatient and abandon slow websites. In a Google Webmaster video, Maile Ohye, states that "2 seconds is the threshold for e-commerce website acceptability. At Google, we aim for under a half-second."  
So what can you do to improve your Magento 2 e-commerce store's performance if you are not a technical guy? Luckily, the Magento performance check process is not as challenging as it sounds – in fact, with these five tools, you can check your Magento 2 :  
load Time 

 

website issues 

 

run competitors' analysis

 
GTmetrix
GTmetrix is a free tool that evaluates a website's performance and offers suggestions for improvement. It measures page load time, optimizes images, and more. Plus, it provides a comprehensive report that can be used to improve your website's performance.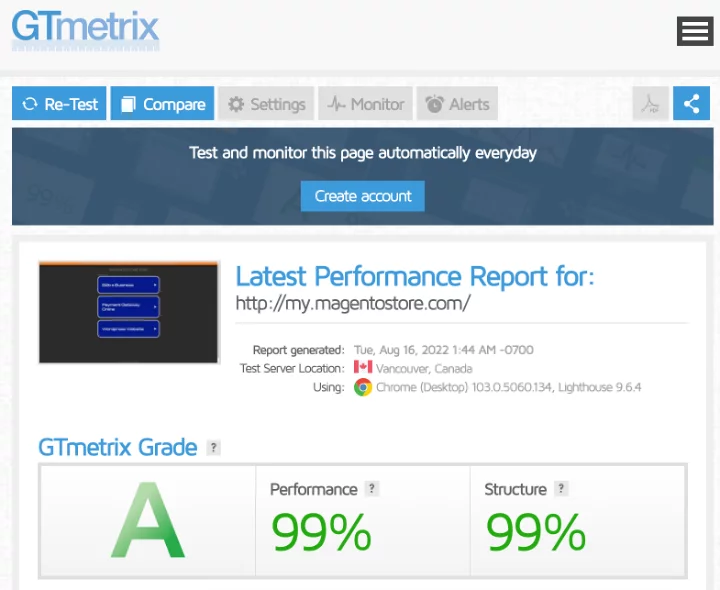 Google PageSpeed
Google PageSpeed Insights will give you a score for each page, as well as suggestions on how to improve the page speed. It goes through the process twice, once with a mobile user agent and once with a desktop-user agent. This feature is vital to ensure that your website performs well on mobile and desktop devices.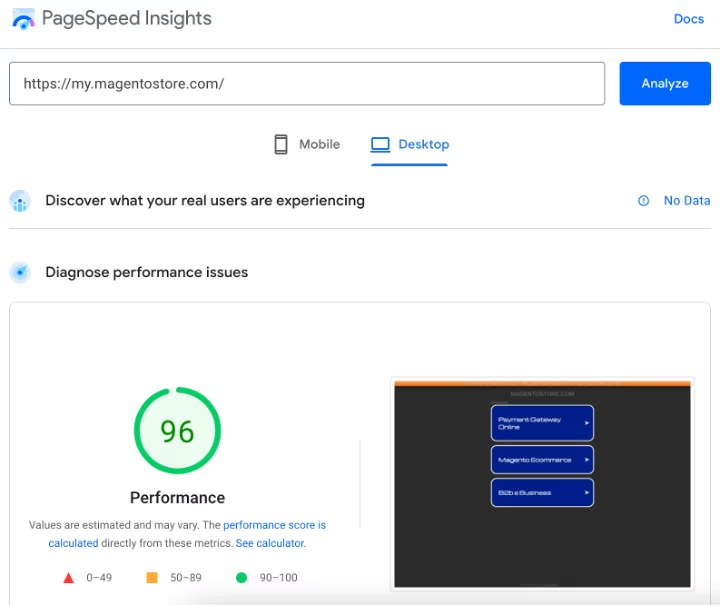 Webpagetest 
WebPageTest is a free and customizable tool that allows you to test your Magento store speed on multiple locations and browsers. You can create custom sets for your store each time you check your website.  
After the test, you will know the page's speed in different locations, how your e-commerce website ranks among others, and indicate which browser your online store performs best.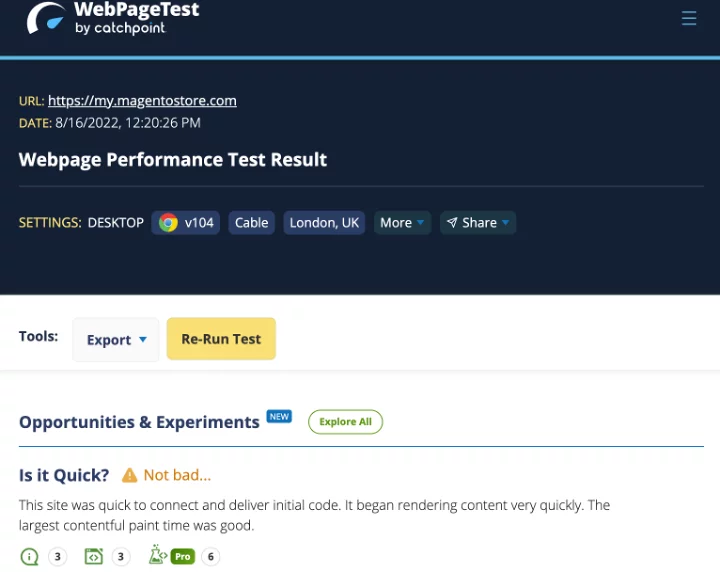 Dareboost 
DareBoost is a website speed analysis tool that lets you see your website from your customer's perspective. It provides detailed information about what factors impact your loading time and what you can do to improve it. Plus, it allows you to compare your website's performance to your competitors, so you can see where you stack up.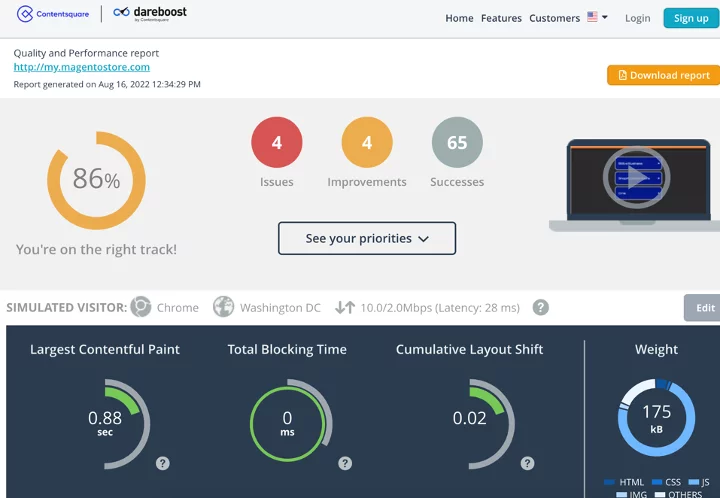 4. Stress test your e-commerce business
As your e-commerce business grows, it's important to ensure that your site can handle a high traffic volume. Otherwise, you risk losing out on sales and frustrating your customers. Load testing is a great way to see how your site holds up under pressure and identify potential bottlenecks.   
The load testing is beneficial before end-of-season sales and holiday discounts campaigns, when you expect to avoid downtime, slow loading, and failed transactions.  
There are many ways to load test your site, but you need to be a technical expert in using tools to automate this process. We find a few tools that don't require advanced coding skills.  
Blazemeter

quickly detects defects and simulates a high load on your website 

 

Loadview

to stress test website with thousands of simultaneous connections in real browsers 

 
We recommend running load and stress tests twice a year with a professional Magento team to ensure your website is ready for any high-traffic scenarios.  
What's next?
A Magento health check is like an annual check-up for your business's website. A periodic eCommerce check-up is the best way to make sure your site is protected against cyber-attacks, identify your performance issues, and code architecture violations and pinpoint weak areas.  
We're a skilled Magento team, and our developers were at the origins of the Magento. And we can help you identify and resolve any root causes of performance issues before they become serious.  
Book no obligation, a free 30 min discovery call here.
You May Also Like
No feed found with the ID 1. Go to the All Feeds page and select an ID from an existing feed.
Read next
Do you know a really good procurement system? Are you sure it is good enough
Every time starting a new integration project, we usually think about different ways to implement
ADA (short for the Americans with Disabilities Act) is a civil rights law that forbids