Decima Digital and Zoho Partnership to Transform CRM Experience for Online Business
We are proud to announce our new partnership with Zoho – an award-winning web-based CRM designed to attract, retain, and satisfy customers. Zoho eCommerce CRM offers sales forecasting, email marketing, reports, and AI options.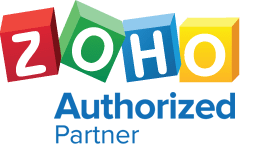 Customer Relationship Management (CRM) is a vital part of any business operation. There are four main components of effective CRM that can improve eCommerce business: customer support, order management, sales, and marketing automation.
With the power of Zoho CRM, we help B2B and B2C online retailers understand customers' shopping. Navigation behaviors, organize details for decision making and make customers loyal to the eCommerce business.
About Decima Digital: Decima Digital is a leading eCommerce services company that transforms business and technology approaches for the digital era. Decima Digital mission is to empower customers with deep industry expertise, global scale, and an extensive partner community.
About Zoho Corporation: Zoho Corporation is an Indian software development company. The focus of Zoho Corporation lies in web-based business tools and information technology solutions, including an office tools suite, internet of things management platform, and a suite of IT management software.
You May Also Like
No feed found with the ID 1. Go to the All Feeds page and select an ID from an existing feed.
Read next
With the Black Friday and Cyber Monday Sales right around the corner, how can
If you're looking for an e-commerce platform that can handle large and small projects,
With the growth of mobile platforms, the use of social media, and the rise