< Back / Myriad Beauty
Used integrations: DHL, PayPal, MailChimp, Simplify, WhatsApp, Magento extensions 
Challenge: Update an outdated website and increase customer engagement 
Solution: Build a high-performance online store on Magento 2 to increase customer loyalty and sales  
Results: Boost performance by 75% and helped to reach max customer satisfaction with new Magento 2 store 
About Myriad Beauty
Myriad Beauty is a one-stop-shop for beauty and skincare products in the Middle East. At the beginning of their business, they used Magento's 1st version as an online shop platform and faced significant barriers. The old website technology made it difficult to add new functionalities, integrate marketing automation tools, and extend the website according to its new business strategy.
Building a leading online beauty business in the Middle East with a new Magento 2 store
The goal of Myriad Beauty was to expand the company and make it #1 on a local market.
Transformation strategy includes the "must-have" features:
•         Arabic website version
•         New payment options
•         Several delivery providers
•         Loyalty boost tools
•         Email marketing
•         Design customization
•         High website performance
The multilanguage website was a critical point for Myriad Beauty, as a company sells to Kuwait, Oman, and Qatar. So seamless shopping experience for clients on both English and Arabic versions was significant to increase sales.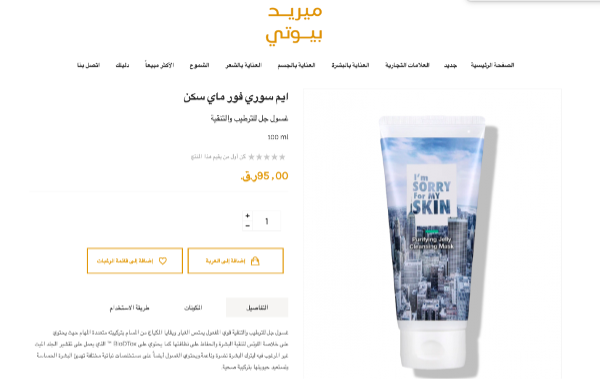 To cover all these requirements, the company decided to use Magento 2 as its main platform for the new website.
Myriad Beauty chooses the Decima Digital team as a trustful Magento partner to build a new e-commerce shop.
"We were looking for partners on whom we can rely. It was crucial for us that Decima Digital has vast experience in Magento development and can shift our online shop to the highest level."
Alanoud Al-Mahmoud, Co-founder
How technology choice was increased sales and customer loyalty
Decima Digital team's mission was to build a new high-performance Magento 2 shop, create custom features to attract more clients, and increase loyalty.
Magento is a flexible and very merchant-oriented platform with extensive possibilities. This allows myriadbeauty.com to go to market even with the default Magento functions and expand their eCommerce shop gradually, step by step.
Every young business's primary goal is to grow more clients; the Decima Digital team implements the Arabic language and adapts the website layout to the left-to-right alignment. Developing the Arabic version of the online shop brought more traffic to the website and made the brand appealing to the local audience. That improved both brand's perception and customer retention.
To improve loyalty strategy and personalization were modified discount pop-ups, gift cards, rating reviews, cart functionality, and product information. Also, to meet the Arabic-speaking market's needs, it was integrated Simplify Commerce and built a custom checkout.
To make  https://myriadbeauty.com/ faster and attractive for clients, the Decima Digital team increases the website performance from 19 and up to 75 points. Thanks for enhancing  https://myriadbeauty.com/ loading time and order processing speed; the conversion rate raised shortly.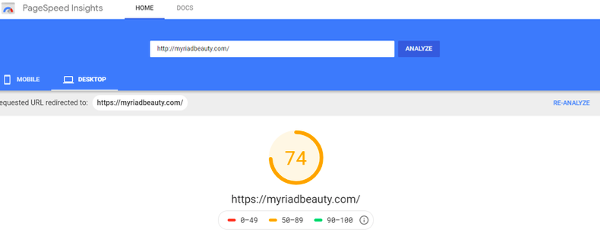 Decima Digital's aim was not only to make the changes a client asks for but also to help Myriad Beauty find and build the best technical solutions to benefit their business.
With all things accomplished during the partnership with Myriad Beauty, the Decima Digital team managed to expand the company's reach to local audiences, bringing closer to its customers and upgrading the shopping experience.