< Back / Logotech
Used integrations: DHL, PayPal, MailChimp, Akeneo PIM, ZOHO, Magento extensions, Custom system  
Challenge: order processing improvement and automatization through website and CRM cross-integration with all needed items: customers, products, orders, invoices, coupons, etc.; website optimization. 
Solution: client's website migration from Magento 1 to Magento 2, cross-integration with Zoho and PIM Akeneo, UI/UX improvements, and custom development. 
Results: optimized and secured Magento 2 store with fully automated CRM and one order ID for all the systems. 
About Logotech
Logotech's online store offers 250,000+ custom promotional products and is constantly updated with the newest offerings from various leading vendors. And the question about automatization and optimizing the ordering processing was critical for the company and the clients.  
Therefore, the key goals were integrating the Magento platform and the Zoho CRM system to customize the products catalog and other sales features. And also, the main client's request was a possibility to update and manage product information from multiple channels. 
Previously Logotech's website was based on the Magento 1 platform and SugarCRM. Magento 1 website did not support all the technical requirements, new functionality and did not fully meet website speed and SEO requirements. As M1 was outdated technology, it was crucial to ensure the website's security and improve performance. 
Magento 2 (Community Edition) was an obvious choice for migration. Magento 2 is a trusted e-commerce platform used by the world's leading brands.  
        •  High-performance platform (M2 on 20% faster than M1 platform) 
        •  Easily handle large catalogs without slowing down 
        •  Has streamlined checkout 
        •  Proceeds more orders per hour 
Sugar CRM solution couldn't cover all needed business goals, and Logotech wants to replace it with Zoho CRM with some customization.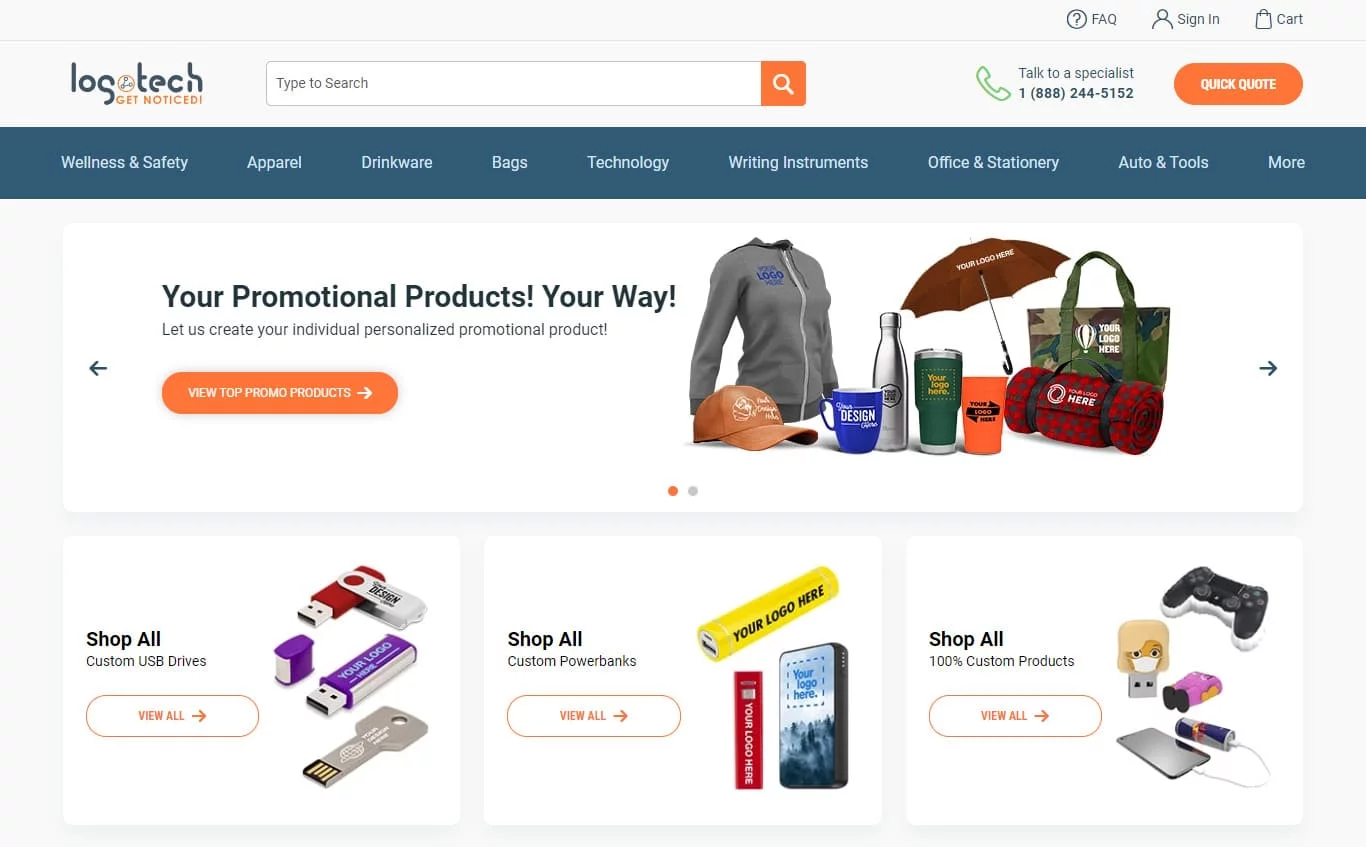 The perfect mix of Zoho CRM, Akeneo, and Magento
Magento 2 and Zoho integration was not as simple as it may seem at first glance. It requires a platforms' cross-integration with the one Order IDs and Quick Quote IDs. Decima digital team is a Zoho CRM partner and has vast experience in CRM integration and customization. 
As a result, this Zoho CRM Magento connection improved customer experience, accelerated order processing, and reduced the response time to the client. 
For making product management faster and easier, we integrated Akeneo PIM – solution, which provides a single place to collect, manage, and enrich product information, create a product catalog, and distribute it to sales and eCommerce channels.  
 
Decima Digital also implemented a wide range of Magento customizations for Logotech, such as:  
        •  Automatic Setup Fee and Print fees calculations;
        •  Repeated order price calculations;
        •  Quick Quote custom validation;
        •  Custom attributes to hide price and display desired text on the Product Listing Pages;
        •  Custom Mapping logics for the Products, Colors, Imprint options, and Categories;
        •  Customized Quick Quote and Invoice PDF to meet the needs of the B2B clients;
        •  SEO improvements;
        •  UI/UX solutions for checkout.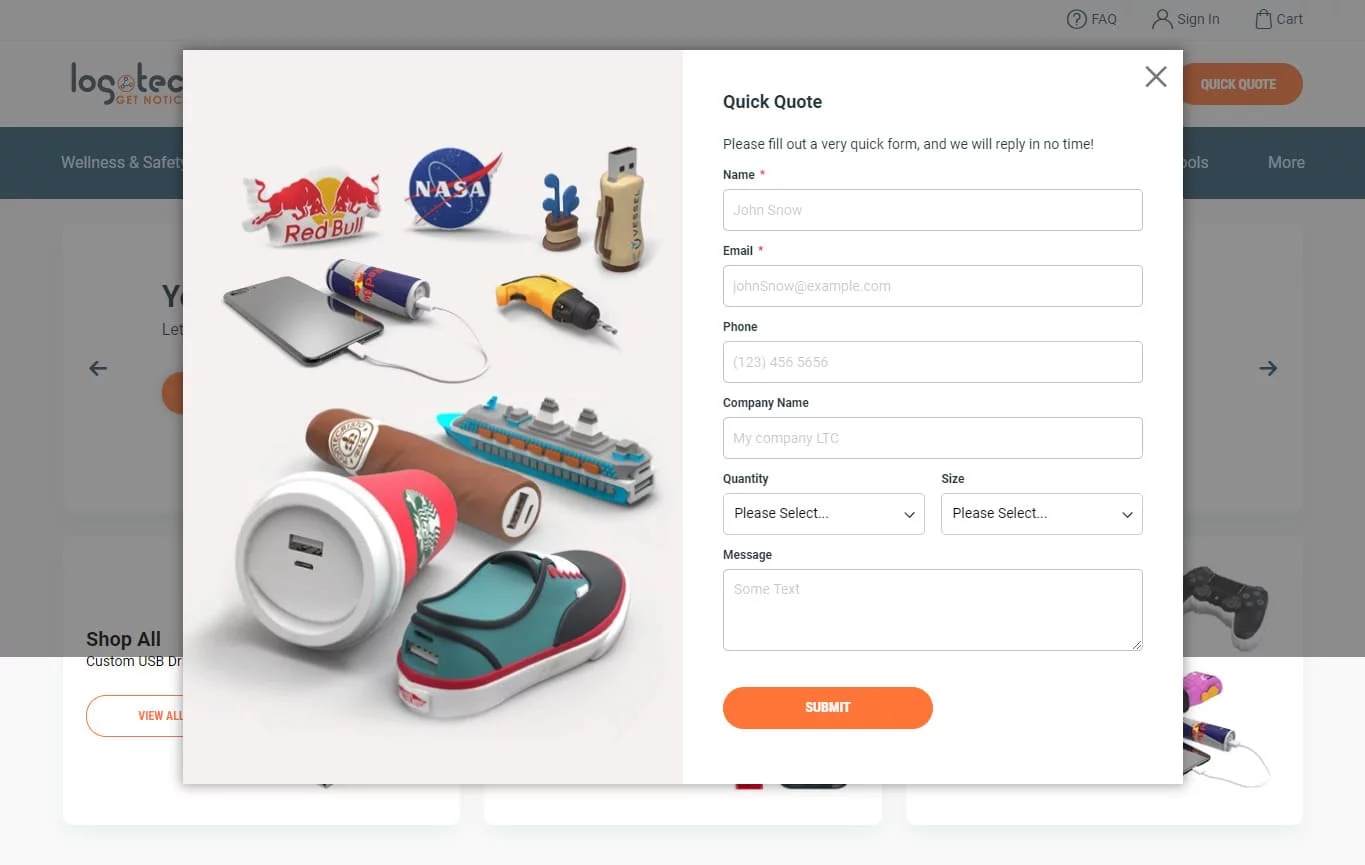 Results
Thanks to Magento 2 implementation and Zoho CRM custom enhancements, Logotech increased order processing by 30% and improved client communication. Akeneo PIM integrations significantly simplify the work of the marketing department, as all data from various vendors is collected and managed in PIM, and content on the website, like product descriptions, can be updated in the fastest way.
 
Decima Digital goal was not just to build a new store; our goal was to create the end-to-end e-commerce solution to automate the Logotech daily activities.